..
Nightpray –
Dreamocracy
#015 – 22.03.2010
01. Lights Out
02. Stars On The Run
03. September Highways
04. Falling
05. Intermission: Learning To Feel Less
06. The Long Distance Passenger's Anthem
07. Shadow's Apartamen
08. Black Coffee With Purple Dust
09. Eulogy In Croak Flat
10. How Many Days, How Many Fairytales
11. Door 11
Buy CD ! (limited to 50 copies)
Everybody is searching for keys in their drawers…keys that are
opening doors to understanding and assimilation, two major puppets
guided by the master of all subliminal needs, the society based on
comsumerism. This virus has infected any root of art, so the last trick
for an artist is to lock up himself inside himself. Here is where I
found out everything about everything. I'm lost in grey. I cannot find
my color. This is my private empty train, this is the place where I've
once lost all my fate, hope and my love.

If you want to know what we are playing on this record, the short
presentation below will help you as much as we will say that we don't
know what we are playing.
In the contemporary human understanding Nightpray
seems to play avantgarde dark rock.
Enjoy this dark movie soundtrack, composed and arranged under the
baton of Costin Chioreanu (guitar), together with his
wicked gang formed of Clandestine (bass- Dodheimsgard)
, Mr.S – (vocals and guitar – Satanochio, Extinction
Algorithm) Napalm (drums – Cap De Craniu, H8), Ana
(piano and ambients -Parachute Pulse), Marius Costache (noise, field
recording – Discordless). Mixed and Mastered by Marius
Costache.
Besides the download version there is also a very limited cd version
and a special t-shirt that won't be avaiable for too long; get them
here:
http://twilight13media.com/shop/
EXTRA LTD NIGHTPRAY – "Dreamocracy – Magenta Sick"
TS (M,L,XL sizes) one side print with special color – 35 RON /10 eur
(postage and packaging included)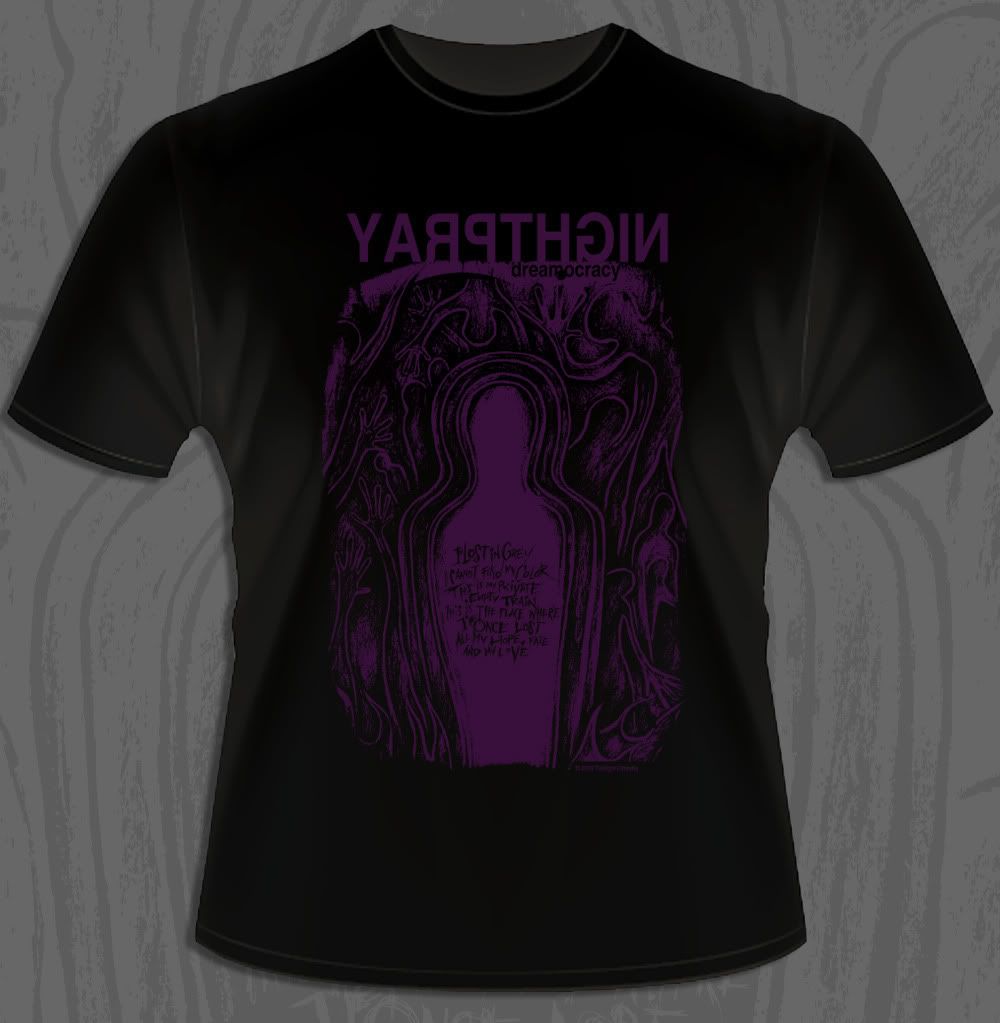 Extra LTD NIGHTPRAY – "Dreamocracy" Jewelcase cd 6
booklet pages / full color print – 25 RON / 8 Euro (postage and
packaging included)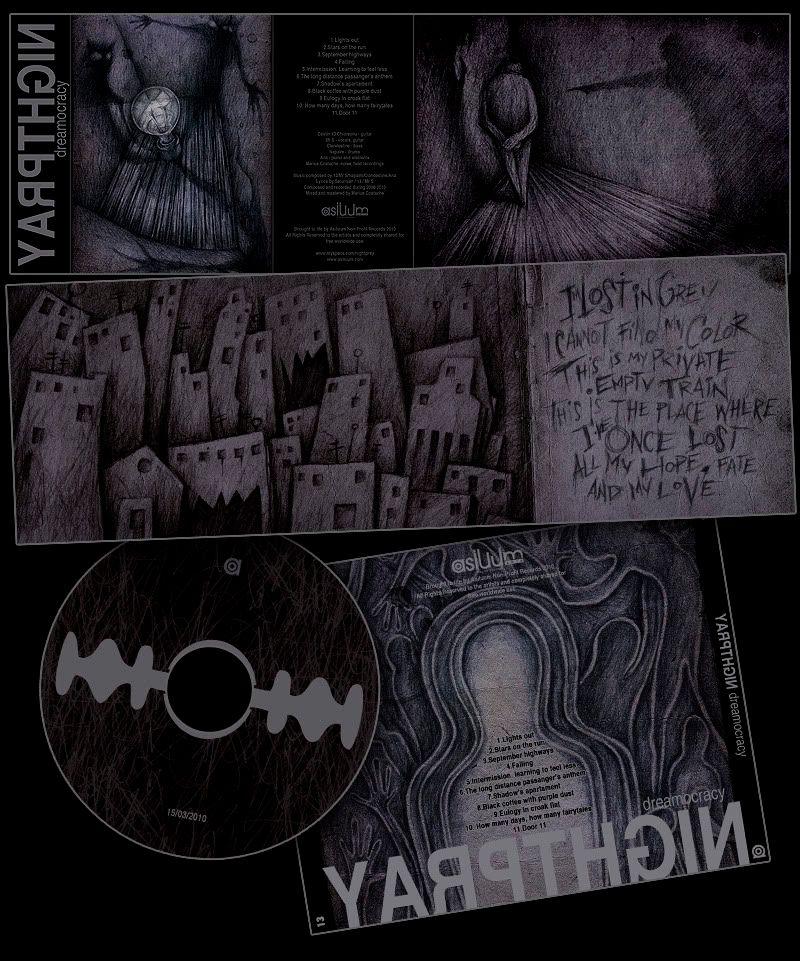 Check out our
releases
aswell ! Thanks for visiting!
Published with Socialite. A WordPress Plugin.